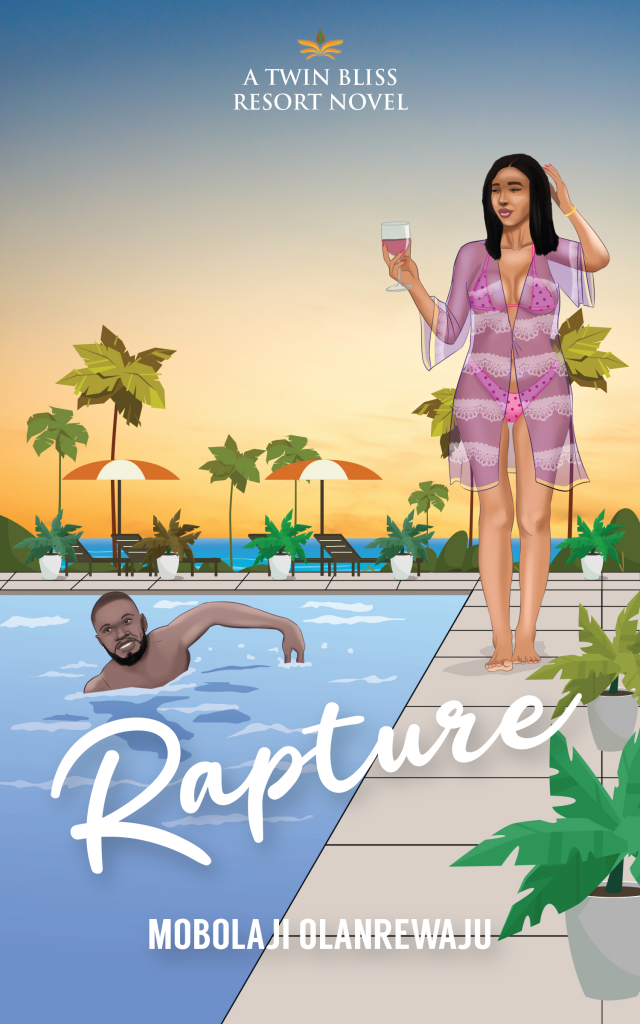 Alpha males, stunning heroines, baggage full of wits, humor, and thrilling dramas, the Twin Bliss Resort, a picture-perfect destination surrounded by the waters of Gobota Island, is the perfect getaway for a romantic vacation…or so it seems.
Rapture is available on the below digital stores in both elctronics and print copies.
AMAZON/ GOODREADS|KOBO | BAMBOOKS |OKADABOOKS
DESCRIPTION
Asher Fabian is a man with a dark and brutal past. His nightmares are becoming scary and urgent. Nemesis has laid her sights on him.
A chance meeting with his executive assistant's sister, Sappirah Wilson causes the nightmares to come to an abrupt stop. Is it coincidence? Who is she and What does she have to do with his nightmares?
Sparks fly and there is sizzling passion. But time, fate and an unknown foe from the past become obstacles set to keep them apart forever.
Rapture is a standalone romantic suspense in the Twin Bliss Resort series.